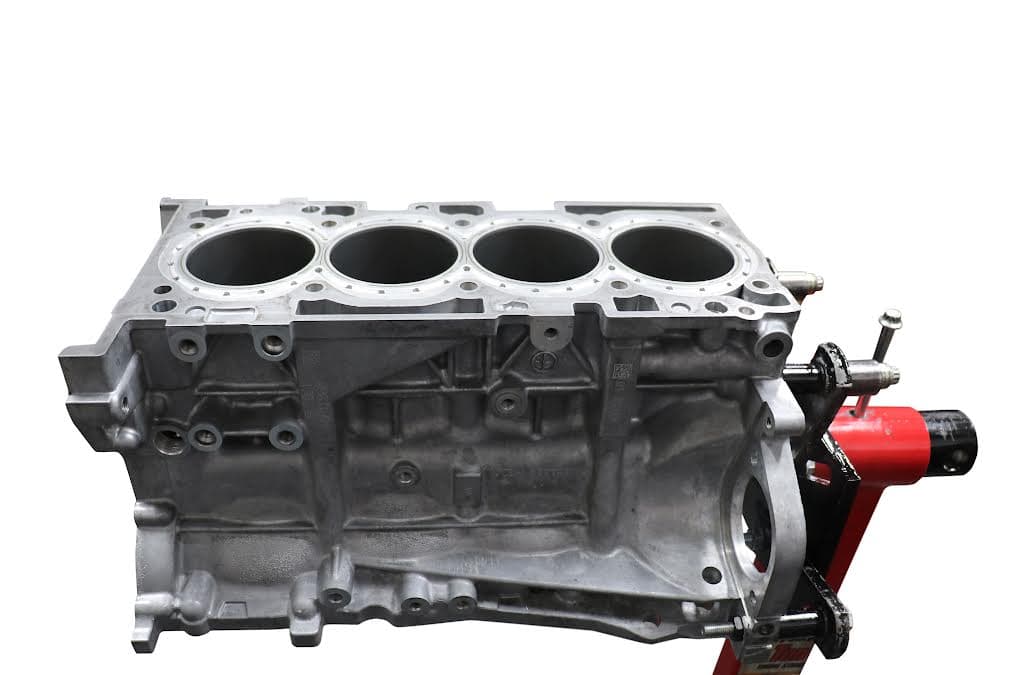 P2P 4B11 Stage 3 Short Block
Product information
Description
Our Stage 3 motor is a total workhorse with improvements to the rods and pistons. Our engine program has been proven time and time again on and off the track. We have countless race hours on these engines as well as millions of street miles that prove you can have the best of both worlds. We balance and blueprint everything in these engines. Each piston is within ½ gram of each other, the rods are within ½ gram of each other on both the big end and the total weight. Each crank is sent off for balancing and comes in less than 1 gram. The only difference between our stage 3 engine and our stage 4 engines are the internal parts. The time and resources spent on perfecting the clearances and balancing the rotating assembly is done on all of our engines.
Additional details
Engine Highlights
If you are supplying a good block, the core charge of $2150 will be refunded.
If you are supplying a good crankshaft, the core charge of $975 will be refunded.
Designed for up to 35+psi, 950BHP and 9,000rpm
Brand New Short Block precisely bore honed and align honed to exacting dimensions.

Some manufacturers simply buy case halves from Mitsubishi and drop parts in, that's not what we do. The pistons are precisely measured and numbered for each bore. The bores are then honed to exactly the right size.
We also align hone the mains to be within 0.0001" of nominal spec.

P2P Billet Single Piece Closed Deck Insert
O-Ring Groove Cut and Installed
CP Pistons with Gas Ported and Coated Rings
Callied Ultra I-Beam Rods w/Carr Ultra bolts
Clevite Coated, ACL, or King Race Bearings for rods and mains.
Brand New OEM Crankshaft
ARP Main Studs
Why Choose our Stage 3 Short Block Over the Competition? All machining, cleaning, and assembling are done by a degreed engineer. We provide a level of artisan craft in our engines only found in race teams and super cars. The experience we bring to our engine program is unparalleled in the industry. We blueprint the entire assembly of the motor to within .0002 of our specs.It is incredibly important to balance your motor to increase the life of your bearings. It is highly recommended to run a Fluidampr/ATI crank pulley or OEM. Do not run an aftermarket solid crank pulley. All of our inspection equipment is high quality, either from Starrett or Mitutoyo, and is sent off yearly for calibration to a qualified cal-lab.