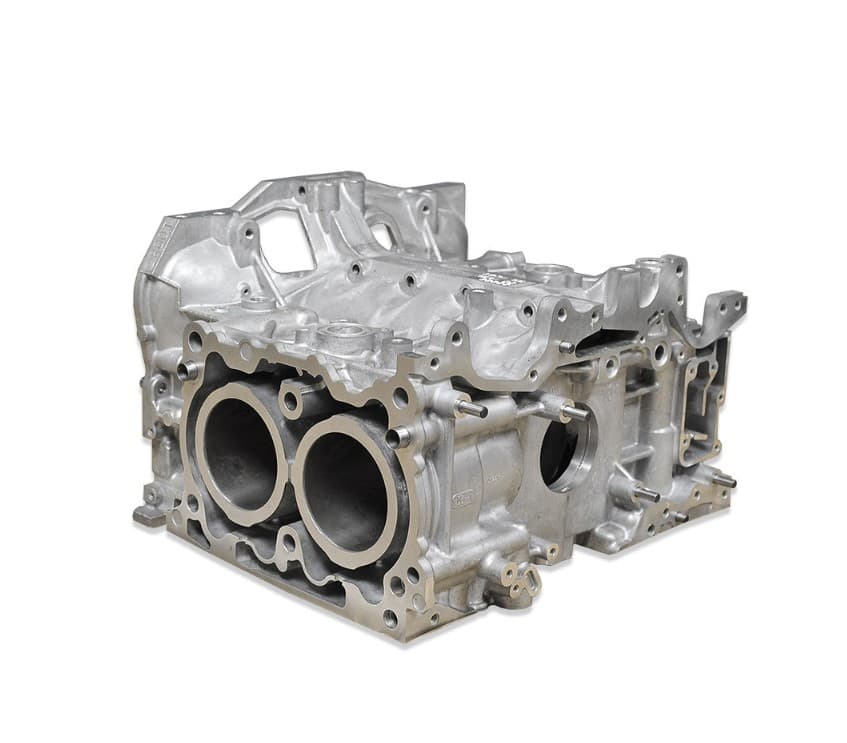 P2P Stage 2 FA20 WRX SB
Product information
Description
Our Stage 2 motor is a continuation of our popular stage 1 motor. The major upgrades between our Stage 1 and Stage 2 FA Engine is the introduction of a single piece billet closed deck, upgraded pinned mains, and a larger oil galley machined for improved oiling for the mains and thus rods that are prone to oil starvation. Through years of R&D, and numerous 9 second ¼ mile passes, we have found a recipe for longevity and high HP in the FA platform. Our goal is to provide the customer, you, with entry to a level of engine building normally found in super cars and race teams. Our goal is your success, we are not afraid of any problem, and will assist you with any questions.
Additional details
Engine Highlights
Designed for up to 32psi, 625BHP and 8,000rpm
Closed Deck – Single Piece Billet with Improved Cooling Channels
Upgraded Pinned Mains
Machined Oil Galley for Improved Main Oiling
Seasoned Subaru OEM Case Halves precisely bore honed and align honed to exacting dimensions.

Some manufacturers simply buy case halves from Subaru and drop parts in, that's not what we do. The pistons are precisely measured and numbered for each bore. The bores are then honed to exactly the right size.
We also align hone the mains to be within 0.0001" of nominal spec.

Manley Platinum Series Pistons or CP Pistons.
Manley Platinum Series Forged Rods or Callies Compstar Rods w/ ARP2000 bolts
Clevite Coated, ACL, or King Race Bearings for rods and mains.
Brand New OEM Nitrided Crankshaft.
New OEM Case Bolts and Seals.
Rear Cover and Oil Galley Plugs Come Standard
Why Choose our Stage 2 Head Package Over the Competition? All machining, cleaning, and assembling are done by a degreed engineer. We provide a level of artisan craft in our engines only found in race teams and super cars. The experience we bring to our engine program is unparalleled in the industry. We blueprint the entire assembly of the motor to within .0002 of our specs. It is incredibly important to balance your motor to increase the life of your bearings. It is highly recommended to run a Fluidampr/ATI crank pulley or OEM. Do not run an aftermarket solid crank pulley. All of our inspection equipment is high quality, either from Starrett or Mitutoyo, and is sent off yearly for calibration to a qualified cal-lab.